Excellent compatibility with motorcycles from manufacturers around the world
High-quality batteries with outstanding cost-performance ratio
Pro Select Battery
Lineup
Pro Select batteries have conquered the Japanese market by providing high quality and excellent value for money
All products are warranted for 365 days.
Nano Gel Battery series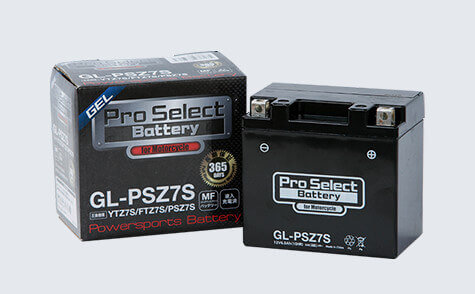 Advanced gel type battery harnessing latest nanotechnology. Top-of-the-line product uses AGM construction.
Gel type battery can be placed on its side without problem
Nano-gel technology and AGM construction ensure excellent charge/discharge performance and long service life
Pre-filled and charged -- Ready to use out of the box
ECO Lithium Battery series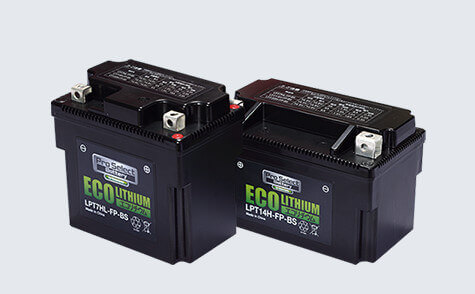 Amazingly long service life and light weight.
Excellent energy efficiency and ultra-long life
Compact dimensions and light weight for improved driving performance
LifeP04 ensures dependable safety
Standard Battery series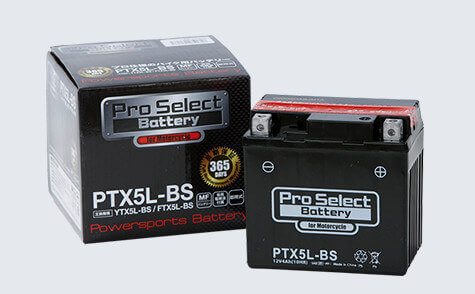 Combining high quality and great value for money
Standard Battery series also uses AGM construction and comes pre-filled and charged
Separate liquid type available for long shelf life
Broad lineup to fit any motorcycle models
AGM Battery for Harley series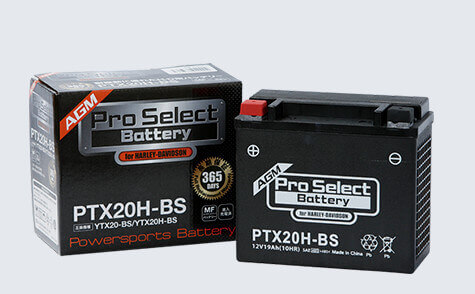 Tough spec version for Harley Davidson bikes, designed to handle Big Twin vibrations.
Reinforced AGM construction easily withstands even large vibrations from the Big Twin engine
Heavy duty terminals designed specifically for Harley Davidsons
High wattage capability improves starting performance
Battery Chargers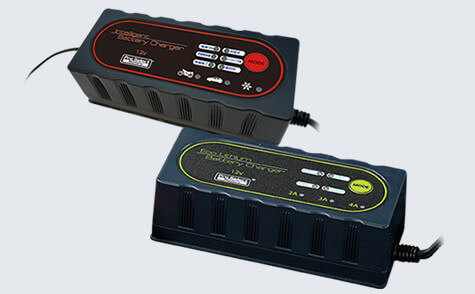 Dependable and easy to use charger keeps batteries in optimum condition.
Auto maintenance charging function
Versatile lineup to suit various requirements
Ring terminals supplied
Jump Starters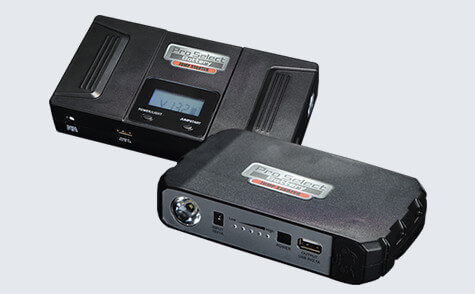 Easily portable unit is handy in case of an empty battery and can also be used to charge mobile devices.
Protection circuit ensures safe use
USB port for charging smartphones
LED flashlight with three intensity settings for emergencies

Recommended for people –
who find "famous brand" batteries
too expensive

who want to use high-quality batteries made in Japan

who are looking for dependable batteries at a reasonable cost

who prefer easy
to handle batteries